Ashen Idols are the remains of Nadalia, Bride of Ash. A total of eleven idols can be found around Brume Tower. They have various effects on their surrounding when approached. They can be destroyed with a Smelter Wedge. Upon death, they will drop a fragment of Nadalia's soul. Once all the fragments have been collected, Nadalia soul will be complete and can be used much like other boss souls.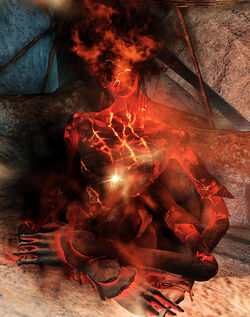 Different idols have different effects. These include:
Locations
Edit
Ad blocker interference detected!
Wikia is a free-to-use site that makes money from advertising. We have a modified experience for viewers using ad blockers

Wikia is not accessible if you've made further modifications. Remove the custom ad blocker rule(s) and the page will load as expected.