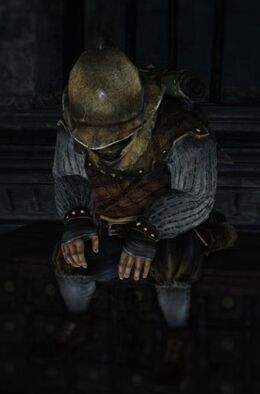 The Bell Keeper of Alken is a character in Dark Souls II.
Locations
Edit
He is the leader of Bell Keepers covenant, which the player can join by talking to him. He will also provide rewards upon ranking up in the covenant. He also warns the player not to touch the bell he's protecting, or his minion will chop them to pieces.
Character information
Edit
Health and souls
Edit
Health
Souls
NG
NG+
NG
NG+
2,286
4,119
350
700
Ad blocker interference detected!
Wikia is a free-to-use site that makes money from advertising. We have a modified experience for viewers using ad blockers

Wikia is not accessible if you've made further modifications. Remove the custom ad blocker rule(s) and the page will load as expected.