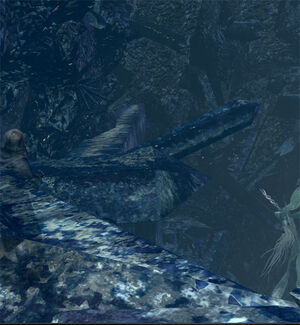 Crystal Cave
is a
location
in
Dark Souls
. It is the cave in which the Primordial Crystal resides. The Primordial Crystal is located in the boss fight area with Seath at the very end of the cave.
The Crystal Cave is connected to the Duke's Archives, close to the last bonfire.
Description
Edit
This area is difficult because of the fact that some of the walkways are invisible. The snowflakes falling from the ceiling and Orange Guidance Soapstone etched from other worlds can guide the player on these walkways. The player can also shoot arrows at the air, or drop Prism Stones to see if they stick. The enemies may prove to be an annoyance when on narrow crystal walkways. This makes it easy for the player to fall off with or without being hit.
Respawning
Edit
Non-Respawning
Edit
Notable Items
Edit
Upgrade Materials
Edit