Dark Souls: Prepare to Die Edition
Comments

6
2,094pages on
this wiki
The Dark Souls: Prepare to Die Edition of Dark Souls is the PC re-release of the game.
The game released August 24, 2012 and included the Artorias of the Abyss mini-expansion that includes new Bosses, Weapons, Items and Locations.
The Artorias of the Abyss DLC is also available as a separate download for Xbox 360 and PS3 owners for 800 MSP/$10 or 1200 MSP/$15.
Minimum System Requirements
Edit
CPU: AMD Phenom II X2 545 3.0 GHz - Intel Core 2 Duo E6850 3.0 GHz
RAM: 2 GB
VGA: ATI Radeon HD 4870 - GeForce 9800 GTX+
DX: 9.0c
OS: Windows XP, Windows Vista, Windows 7 or newer
HDD: 4 GB
Sound: Direct Sound Compatible
Network: Online play requires software installation of and log-in to Games For Windows - LIVE
Related Videos
Edit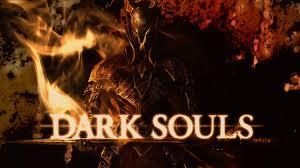 Artorias of the Abyss – Page about in-game contents of the DLC.