| | | |
| --- | --- | --- |
| | Online Play | |
| | | | |
| --- | --- | --- | --- |
| | | | |
| Characters | Weapons | Armor | Magic |
| | | | |
| Items | Online Play | Stats | Locations |
Axes

Hammers

Polearms

Ranged

Casting Instruments

Modification
Modification

Comparison Tool
| | | |
| --- | --- | --- |
| | | |
| Sorcery | Miracles | Pyromancy |
Restorative

Other

Casting Instruments
Other

Casting Instruments
Other

Casting Instruments
Invasion Items

Summoning Items
Return to Main
<
>



Dark Souls, Dark Souls II and Dark Souls III are a series of fantasy action-RPG games developed by From Software and published by Namco Bandai Games. The Dark Souls series is the spiritual successor to From Software's PlayStation 3 exclusive Demon's Souls. Dark Souls II was released in North America for the PlayStation 3 and Xbox 360 on March 11, 2014, on March 13, 2014 in Japan, and on March 14, 2014 in the EU. It was released for PC on April 24th, 2014.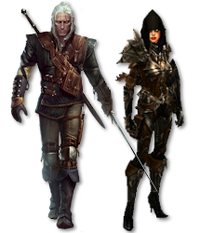 RPG Games
Go to these sites for info or for help with your own wiki!
AdventureQuest • Agarest War • Arcanum: Of Steamworks and Magick Obscura • Baldur's Gate • Dark Souls • Deus Ex • Diablo • Divinity • Dragon Age • Dragon Blaze • Dragon's Dogma • Elder Scrolls • Fable • Fallout • Faster Than Light • Fate/Grand Order • Five Nights at Freddy's World • For Honor • Hyper Light Drifter • Legend of Heroes • Mass Effect • Might & Magic • Onmyoji • Shadowrun • Tom Clancy's The Division • Torment • Undertale • Wasteland • The Witcher
Want your community included? See how!


On a scale of 1 to 10, what would you give to Ashes of Ariandel?

Ad blocker interference detected!
Wikia is a free-to-use site that makes money from advertising. We have a modified experience for viewers using ad blockers

Wikia is not accessible if you've made further modifications. Remove the custom ad blocker rule(s) and the page will load as expected.