Darkwraith (Covenant)
Comments

52
1,288pages on
this wiki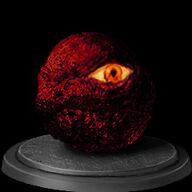 The Darkwraith covenant is a PvP oriented covenant in Dark Souls. Darkwraiths seek to invade other worlds to steal humanity.
Requirements
Edit
The player must not have placed the Lordvessel for Frampt. 
How to Join
Edit
Joining the Darkwraith covenant is a little more complicated than some others, as one must be able to speak with Kaathe. In order to access Kaathe, the Covenant of Artorias ring is required (obtained from killing the Great Grey Wolf Sif, as well as the Key to the Seal (obtained from Ingward), and defeating the Four Kings.
After defeating the Four Kings, Kaathe should appear.  Answer "Yes" to his question and he will transport the player to the Firelink Altar.  Speaking to him again in the Abyss, after this event, will allow the player to join the Darkwraiths.
Humanities are offered to Kaathe to gain rank in the Darkwraith Covenant.
Achievements/Trophies
Edit
Covenant: Dark Wraith
Discover the Dark Wraith covenant
Points
25
Trophy