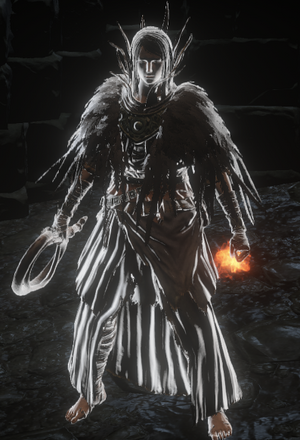 Great Swamp Cuculus is a white phantom in Dark Souls III.
Cuculus' summon sign can be found in the Smouldering Lake, in front of the small staircase that leads to the Old Demon King.
Description
Edit
A female white phantom from the Great Swamp and clad in Cornyx's Set. She can be summoned for the fight against the Old Demon King.
Ad blocker interference detected!
Wikia is a free-to-use site that makes money from advertising. We have a modified experience for viewers using ad blockers

Wikia is not accessible if you've made further modifications. Remove the custom ad blocker rule(s) and the page will load as expected.