The Hand Axe is an axe in Dark Souls III.
In-Game Description
A crude hand-axe that serves both as a weapon, and a tool of many uses.
Favored by pyromancers of the Great Swamp, this axe has a short range but only moderate weight, and reasonable damage. Easily wielded, and more powerful than it appears.
Skill: Warcry
Let out a spirited warcry that temporarily boosts attack.
Availability
Edit
Characteristics
Edit
Reinforced with Titanite.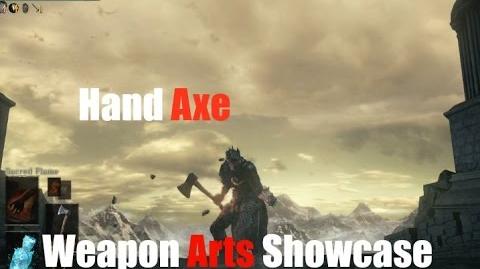 Ad blocker interference detected!
Wikia is a free-to-use site that makes money from advertising. We have a modified experience for viewers using ad blockers

Wikia is not accessible if you've made further modifications. Remove the custom ad blocker rule(s) and the page will load as expected.