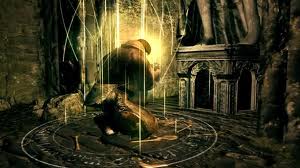 Healing is a gameplay mechanic in Dark Souls.
General information
Edit
Healing restores health, which can be done in a variety of ways and ultimately prevent death. The most basic way of healing is to simply rest at a bonfire.
Enemies, such as the Berenike and Balder Knights, will have little to no Poise while drinking Estus and can be staggered by nearly any weapon.
Occasionally, enemies and characters that can heal themselves, or others, are encountered.
Characters
Edit