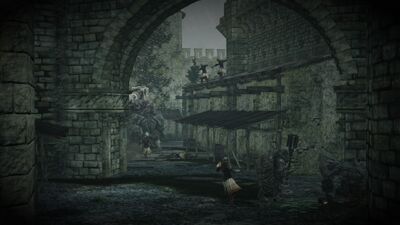 The Memory of Vammar is a location in Dark Souls II.
Description
Edit
The memory of the giant that resides in the Forest of Fallen Giants. The Ashen Mist Heart from the Ancient Dragon is needed to go here. The giant is located to the right where the Old Ironclad Soldier guards the pathway to The Pursuer, near the flammable barrels.
Be warned, only a limited time can be spent in the memory; although it can be revisited at any time.
Adjacent Locations
Edit
Characters
Edit
Respawning
Edit
Giant (pyromancer)
Giant (warrior)