The Old Knight Ultra Greatsword is an ultra greatsword in Dark Souls II.
In-Game Description
An undated ultra greatsword.
Wielded by a warrior from a time so ancient that there exists no record of his endeavors. Has extremely low durability.
Sometimes, just as a thing falls to pieces, it unleashes its last flash of great power...
Availability
Edit
Rarely dropped by the two-handed Ultra Greatsword wielding Old Knights in Heide's Tower of Flame.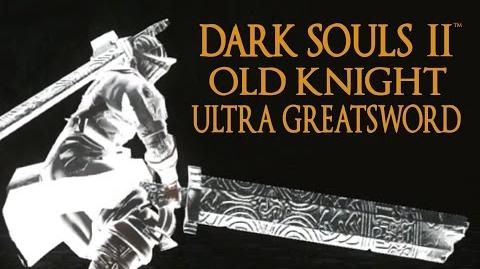 Ad blocker interference detected!
Wikia is a free-to-use site that makes money from advertising. We have a modified experience for viewers using ad blockers

Wikia is not accessible if you've made further modifications. Remove the custom ad blocker rule(s) and the page will load as expected.