The Petrified Egg is an item in Dark Souls II.
In-Game Description
A large petrified egg.
Surely bears no life.
Eggs are vessels that harbor life itself,
and symbolize the deepest secrets of existence.
But what does a petrified egg harbor?
Availability
Edit
When given to Magerold of Lanafir, he will give the player the ability to join the Dragon Remnants covenant.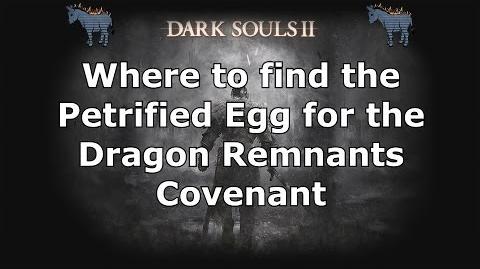 Ad blocker interference detected!
Wikia is a free-to-use site that makes money from advertising. We have a modified experience for viewers using ad blockers

Wikia is not accessible if you've made further modifications. Remove the custom ad blocker rule(s) and the page will load as expected.