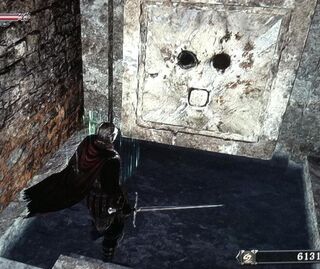 A Pharros' Contraption, also known as Pharros' Mechanism, is an object and element of gameplay in Dark Souls II.
General information
Edit
Pharros' Contraptions are found throughout Drangleic and appear as stone faces in the wall or floor. They are activated by placing a Pharros' Lockstone into the mouth, consuming the lockstone and revealing hidden paths, treasures, or even activating traps.
Locations
Edit
Ad blocker interference detected!
Wikia is a free-to-use site that makes money from advertising. We have a modified experience for viewers using ad blockers

Wikia is not accessible if you've made further modifications. Remove the custom ad blocker rule(s) and the page will load as expected.