The Puzzling Stone Sword is a straight sword in Dark Souls II.
In-Game Description
A sword with a segmented blade.
When swung, its segments separate and the sword strikes in a whipping slash.
Crafted with a rare magnetic stone of remarkable strength only found deep within caves of the Gutter.
Availability
Edit
Found in a hidden chest in the Dragon's Sanctum. To find it, descend through a long set of stairs inside the Sanctum, jumping over a broken segment, and shoot an arrow to the switch seen high above at the far-end wall to open the chamber where the sword is found. Head back and shoot another arrow at the switch seen at the end of the window-like niche on the wall to open a nearby door. Enter this area and the chest containing the sword can be found at the bottom.
Rarely dropped by the Razorback Nightcrawlers in the corridor before the Afflicted Graverobber, Ancient Soldier Varg, and Cerah the Old Explorer boss fight.
Characteristics
Edit
Despite its whip-like moveset it is actually parryable.
Strong attack deals more damage if the player is close to the opponent.
Although it has low base damage, its DEX scaling is fantastic. At 50 DEX +5 variant has AR of (145+149 = 294).
Even after Infusion, it will keep the S DEX scaling, making Infusion a good option for DEX builds, if the player has invested some points in Intelligence or Faith.
Attack

Description
One-handed
Weak Attack
???
One-handed
Strong Attack
???
Two-handed
Weak Attack
???
Two-handed
Strong Attack
???
Jump Attack
???
Running Attack
???
Rolling Attack
???
Power Stance Weak Attack

???
Power Stance Strong Attack

???
Guard break

???
Off-handed
Weak Attack
???
Off-handed
Strong Attack
???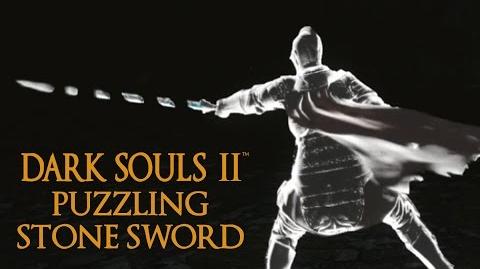 Ad blocker interference detected!
Wikia is a free-to-use site that makes money from advertising. We have a modified experience for viewers using ad blockers

Wikia is not accessible if you've made further modifications. Remove the custom ad blocker rule(s) and the page will load as expected.