For the Dark Souls variant, see Scimitar.
For the Dark Souls II variant, see Scimitar (Dark Souls II).
The Scimitar is a curved sword in Dark Souls III.
In-Game Description
Small curved sword that excels in swift movements and consecutive attacks.
The scimitar's flesh-rending slash attacks are greatly compromised against armor and tough scale-covered hides.
Skill: Spin Slash
Slice into foes with a large spinning motion, and follow with strong attack for a spinning vertical-slash.
Availability
Edit
Characteristics
Edit
Reinforced with Titanite.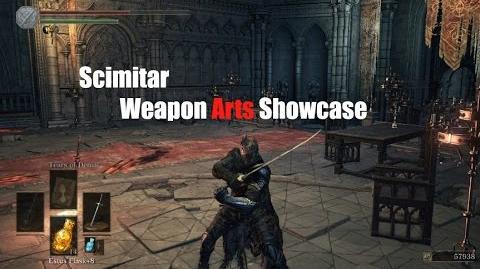 Ad blocker interference detected!
Wikia is a free-to-use site that makes money from advertising. We have a modified experience for viewers using ad blockers

Wikia is not accessible if you've made further modifications. Remove the custom ad blocker rule(s) and the page will load as expected.