The Shortsword is a straight sword in Dark Souls III.
In-Game Description
Small straight sword excelling in thrusting attacks.
The shortsword is a light and easily wielded straight sword, due to its minimal attribute requirements.
Skill: Stance
While in stance, use normal attack to break a foe's guard from below, and strong attack to slash upwards with a forward lunge.
Availability
Edit
Sold by the Shrine Handmaid for 600 souls.
Characteristics
Edit
Reinforced with Titanite.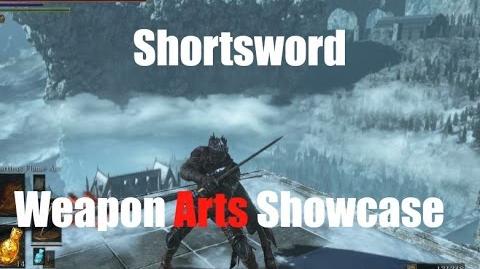 Ad blocker interference detected!
Wikia is a free-to-use site that makes money from advertising. We have a modified experience for viewers using ad blockers

Wikia is not accessible if you've made further modifications. Remove the custom ad blocker rule(s) and the page will load as expected.