Shrine of Amana
Comments

82
2,887pages on
this wiki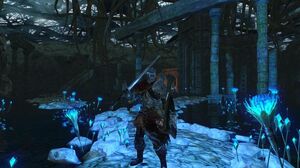 The Shrine of Amana is a location in Dark Souls II.
Description
Edit
The Shrine of Amana is a ruined and waterlogged area, which was, at one time, dedicated to sustaining the Demon of Song, long before the undead curse ravaged the kingdom of Drangleic.
Adjacent Locations
Edit
Characters
Edit
Respawning
Edit
NPC Invaders
Edit
The Shrine
Edit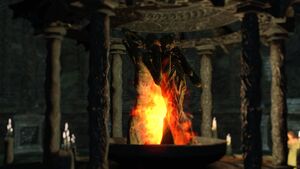 There is a shrine located above the last bonfire. You must be hollow, and talk with the 2 Milfanito that disappear to unlock the door. This shrine can be used to reverse hollowing, but only if you have no Human Effigies.