Steel-willed Lorrie is a Phantom in Dark Souls II: Crown of the Old Iron King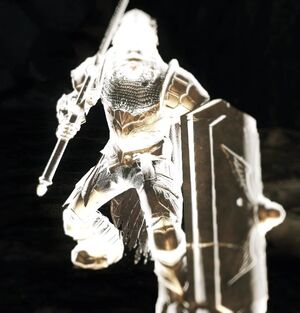 Description
Edit
Steel-willed Lorrie is a white phantom available for summoning in the Iron Passage and the Memory of the Old Iron King. She wears the Mastodon Set and wields a Mastodon Greatsword and Greatshield.
When summoned, Lorrie will perform the "Welcome" gesture, and she will perform the "Joy" gesture once the boss has been defeated.
Ad blocker interference detected!
Wikia is a free-to-use site that makes money from advertising. We have a modified experience for viewers using ad blockers

Wikia is not accessible if you've made further modifications. Remove the custom ad blocker rule(s) and the page will load as expected.