Steel Leggings
Stats
95
16
91
13
101
21
95
0
14
0
15
11
100
14
8.3
Required & Bonus Attributes
–
–
–
–
C
Type
Legs Armor
For the Dark Souls variant, see Steel Leggings.
The Steel Leggings are a legs armor piece in Dark Souls II.
They are part of the Steel Set.
In-Game Description
Heavy steel leggings.
A relic of an order of knights said to be the mightiest warriors of their time.
Availability
Edit
Found in the Memory of Orro, in a chest behind a hidden wall that can only be accessed via a nearby Pharros' Contraption.
Video Location
Edit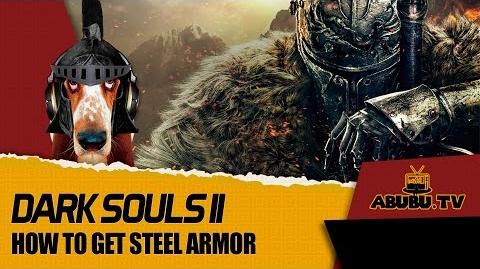 Ad blocker interference detected!
Wikia is a free-to-use site that makes money from advertising. We have a modified experience for viewers using ad blockers

Wikia is not accessible if you've made further modifications. Remove the custom ad blocker rule(s) and the page will load as expected.