Steel Set
Stats
399
88
378
44
425
81
399
0
52
0
55
35
400
52
36.0
Required & Bonus Attributes
–
–
–
–
–
Type
Armor Sets
For the Dark Souls variant, see Steel Set.
The Steel Set is a Heavy Armor Set in Dark Souls II.
Availability
Edit
The Steel Set can be found in a chest behind an Illusory Wall in the Memory of Orro. The chest can be found by using a Pharros' Contraption in the room to the left of Benhart of Jugo. Then activate an Illusory Wall to the right of the next Pharros' Contraption, in the chests will be the Steel Set and a Fire Seed.
Set Pieces
Edit
The description makes mention of an order of knights, who are most likely the Berenike Knights. 
Video Location
Edit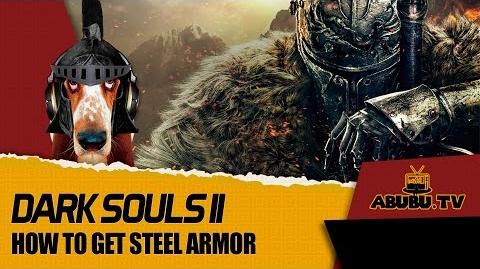 Ad blocker interference detected!
Wikia is a free-to-use site that makes money from advertising. We have a modified experience for viewers using ad blockers

Wikia is not accessible if you've made further modifications. Remove the custom ad blocker rule(s) and the page will load as expected.