Comments

7
Artorias of the Abyss DLC Will Be On Consoles Soon!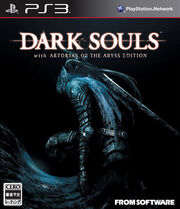 The long wait for the Dark Souls Artorias of the Abyss DLC is almost over for console players. The DLC will be available on PlayStation 3 for $14.99 on October 23, and on Xbox 360 for 1200 Microsoft Points on October 24.
The DLC adds in many features including new areas, enemies, bosses, NPCs, weapons and armor. It also includes the new enhanced PvP system with matchmaking.