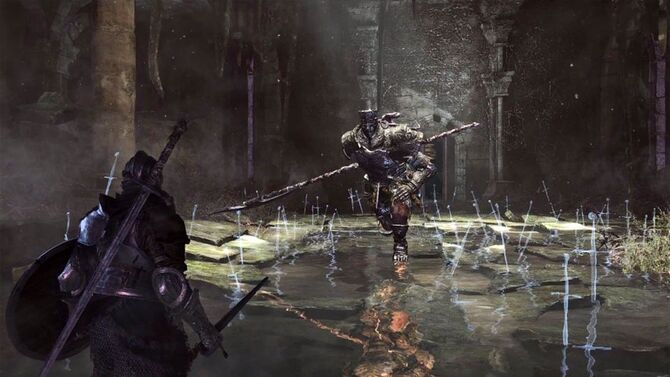 A Youtube channel known as The Know has released images purportedly from Dark Souls 3, which is rumored to be revealed by Namco Bandai Games at E3 next week. Check out the video below and let us know what you think! Looks pretty legitimate to me, if I say so myself -- but we won't know for certain until next week.
---
---
Ad blocker interference detected!
Wikia is a free-to-use site that makes money from advertising. We have a modified experience for viewers using ad blockers

Wikia is not accessible if you've made further modifications. Remove the custom ad blocker rule(s) and the page will load as expected.