The World of Dark Souls is as rich and vast as it is mysterious.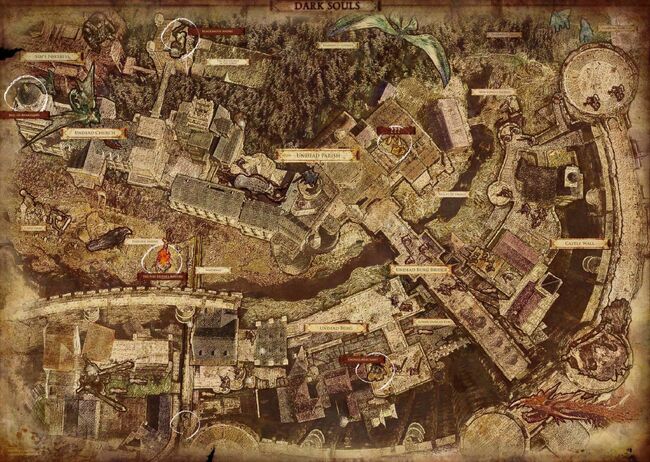 Locations
Edit
The following is a list of locations that can be explored in Dark Souls.
(*) = Artorias of the Abyss DLC and Prepare to Die Edition only
Mentioned Locations
Edit
There are several locations that are only mentioned in item descriptions and character dialogue and cannot be visited during the events of Dark Souls.